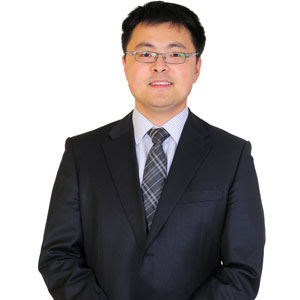 Junsheng Hao, CTO
The Moore's law does not only predict the capacity of exponential increase of the chips that power the digital world, it also pinpoints the unprecedented scale of innovations constantly happening in the field of technology, increasing the capabilities of machines. Yungoal Info Tech Co., Ltd is a company who has an approach that completely resonates with this idea of "continual innovations" as the core of its business expansion. Based in Shanghai, China, the company deploys state-of-the-art, customized cloud management solutions and acts as the "one-stop-shop" for services include consultation, migration, implementation, DevOps, and training for clients.
Yungoal is offerings unique cloud-based utilized advanced technologies such as Big Data, IoT, AI, and Mixed Reality that enable the company to be the partner-of-choice for multiple Fortune 500 companies, SMEs, and startups. For the larger enterprises, Yungoal provides comprehensive support services for IT monitoring, automatic data migration, optimal billing, and multiple cloud management. On the other hand, for SMEs and startups, the company guarantees information security with customized pricing packages so that they can smoothly migrate and operate within a cloud environment without any operational or expenditure-related concerns. "Yungoal ensures availability, efficiency, safety, and IT system stability through quality cloud services and solutions for businesses of all sizes and assists them in embracing digital transformation without any difficulty," states JunshengHao, CTO, Yungoal Info Tech.
Yungoal ensures availability, efficiency, safety, and IT system stability through quality cloud services and solutions for businesses of all sizes
Apart from its services in the cloud domain, the company offers its flagship product—the Yunboard platform. This unique solution enables self-management of all SaaS services such as billing, monitoring resources, and more across various public and hybrid cloud platforms for customers. Competent enough to assist clients in consolidation and centralized management of servers, networks, and databases through the cloud, Yunboard comes with many interesting features to enhance its main functionality. The platform utilizes big data and machine learning technologies to provide advanced pricing calculators and expenditure alerts to ensure cost optimization and hence business sustainability for customers. Yunboard also supports enterprise-level security and regulatory compliance management to protect confidentiality of on-cloud business operations.
Yungoal, in addition to its innovative solutions and services, also engages in "symbiotic partnerships" with global giants such as Microsoft, Amazon, and Alibaba. This assists the company in serving its clients better and this reflects well in the numerous success stories created by the Yungoal team. For instance, a global car manufacturer, in order to gain competitive advantage in the industry, required reduction of operational costs, truncation of human resources for hosting and maintenance, improvement of access performance, and control over its IT processes. After multiple rounds of researches and evaluations, Yungoal rebuilt the entire web architecture for the client based on the Azure cloud platform. This allowed the customer to adopt a new IT business model that was much more cost-effective, scalable, and error-free than its previous IT business approaches. Yungoal also offered disaster recovery and backup services to the firm, ensuring that their data is safe, secure, and always accessible.
Yungoal has been globally recognized for the unique value it delivers and has been awarded with numerous accolades since its inception. In addition, the company has recently received an ISO 9001 certification. Hao remarks— "The certification and recognitions prove that we are in line with international standards in customization, customer need analysis, PLM, quality assurance, and system control. Yungoal is on its way to become the global leader in cloud computing services."