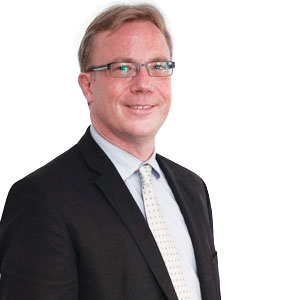 Steve Wilson, CEO
To say enterprise integration has become important is an understatement. At times like these when data is currency, and seamless data flow is exigent, integration is the sine qua non for business continuity. However, integration is not simple and can be expensive. CEO of WhiteSky Labs, Steve Wilson says his firm has the remedy, "Our focus is 100 percent on integration and API economy. We specialize in the MuleSoft AnyPoint Platform. Using our offshore Centre of Excellence, based in the Philippines, coupled with onshore architects, we can complete projects based on any integration platform at around one-third of the cost of delivering purely through onshore resources." This Australian company's lower-than-market prices hit other incumbents where it hurts the most, but entices enterprises with what they desire the most.
Many CIOs and CFOs would remember that many enterprise integration initiatives in the past such as SOA, failed due to the high costs, complexities, and long timeframes involved. While lightweight cloud-based products have transmuted two of the above into case-specific variables, cost remains a constant. Their off-shore team based in the Philippines is what allows WhiteSky to formulate a new equation that delivers integration outcomes at much lower costs. Now, irrespective of what many may perceive when it comes to off-shore teams, WhiteSky's team can take on any on-shore team based in Australia or the U.S. and has been doing so successfully for the past 4 years resulting in being awarded the MuleSoft APAC Delivery Partner of the Year 2017 award from MuleSoft.
We can complete projects based on any integration platform at around one-third of the cost of delivering purely through onshore resources
WhiteSky's management are specialists in this area and have a cumulative of many decades of experience in the enterprise integration space, which has resulted in the firm having "very tight" processes, valuable IP, to accelerate and de-risk outcomes and strict quality levels. These slim tolerance levels shape every facet of the off-shore and on-shore teams; it took four long years to onboard talents that filtered through WhiteSky's stringent requirements. Wilson says this matters because proven processes and methods, and competent people, are the ingredients that help any company deliver on its promises. For WhiteSky the promise is to make integration happen within agreed time and budgetary constraints without sacrificing quality of the deliverables. And, the company does deliver: Tripled revenues in the last two years substantiate this fact. Its impressive clientele is another testament to the results that WhiteSky is delivering.

Names such as Sumitomo Corporation, Mynt Inc, Deakin University, and Qantas underline the fact that the company has a global audience. For Pennsylvania (US) based Penske Truck Leasing, a semi-automated integration of supplier and carrier information culminated in brittle business processes that necessitated a different approach. With WhiteSky Labs' assistance in configuring and deploying MuleSoft's CloudHub environment, Penske today onboards a supplier in less than a week as opposed to approximately three weeks previously.
With options such SaaS, IaaS, PaaS, leveraging newer applications and technologies has become ever more effortless. The only catch here is that while it is easier now then ever to buy or subscribe a solution off-the-shelf, making different components talk to each other is not. "We help companies accelerate introducing new technology into their environment; reduce their time to mine value; and further reduce the total overall cost of ownership (TCO) . Our services act as the conduit to deliver the return-on-investment that companies make in new technologies in their Digital Transformation programmes," Wilson adds.