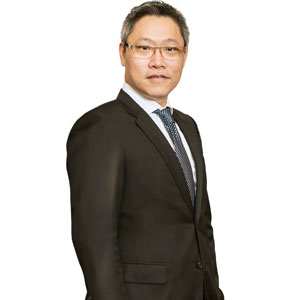 Wenyu Chen, General Manager
Hybrid Cloud Management has radically rewritten the way IT operations are being managed in an organization amidst today's highly competitive technological era. Through an efficient combination of public and private clouds, enterprises can now be more productive and flexible and can accelerate and streamline their IT processes in conjunction with centralized data management. "Hybrid Cloud Management is shaping the future of technology and that of technology business's. Being pro-active, passionate, and innovative, we want to lead this cloud revolution all over the world and make hybrid cloud adoption seamless for all businesses," remarks Wenyu Chen, General Manager, InfinitiesSoft Solutions. One of the leading players in the domain in Asia, the firm delivers an advanced, all-in-all hybrid cloud management solution that supports and integrates over 20 different cloud platforms, ensuring an effective combination of the best-of-all the different platforms.
The company's flagship solution is the innovative CloudFusion Platform. Within an intuitive interface accompanied with detailed 'visualization charts', the platform assists in streamlining the management of different public and private clouds adopted by a business. Greatly enhancing the resource pool for users, the all-in-all hybrid cloud platform effectively combines the best of all the utilized public and private clouds to deliver high-quality performance. This makes the solution an ideal cloud tool for efficiently managing complex IT operations, and it can be utilized by multiple sectors such as education, banking, healthcare, and security.
We want to lead this cloud revolution all over the world and make hybrid cloud adoption seamless for all businesses
IT management goes hand-in-hand with data. Therefore, it doesn't come as a surprise that InfinitiesSoft, in addition to a ground-breaking hybrid or multi-cloud management platform, offers a novel centralized data management solution as well. The firm's LogLoop platform collects log data from multiple clouds and distributed servers of a client at a blazing rate of three million logs per minute. With intelligent 'visualized analytics' technologies, the solution provides a competent search tool for customers and turns their massive and complex business data into meaningful information.
"Cloud is a very big ecosystem. We have long-term partnerships with multiple, renowned firms that will help us to enhance our competency as one of the experts and leaders in cloud management," states Chen. A strategy based on innovations and quality partnerships has assisted the firm to deliver utmost value to its clients continually. An instance with Education Bureau, Kaohsiung City Government, Taiwan, further highlights this. The organization was facing difficulties in effectively managing the resources of a large number of institutions registered with it. InfinitiesSoft successfully mitigated this issue with its CloudFusion platform. The solution also assisted the teachers in those institutions to manage their applications and schedules. As a result, the whole resource management process became much more efficient and cost-effective, and workload on their existing MIS/IT systems was significantly reduced.
Forging ahead, InfinitiesSoft will soon be implementing CloudFusion as a Cloud Service Provider Edition. This will connect the platform to Alibaba Cloud, AWS, Azure, and GCP public clouds which would allow users to purchase public cloud resources through a single portal. However, the company's ultimate mission resonates with Chen's vision of the actual future of technology— integration of big data, AI, and IoT with the hybrid cloud. Hence, InfinitiesSoft extensively focuses on deploying advanced analytics, machine learning, and intelligent technologies in its cloud solution to assist enterprises in strengthening their market foothold and take another step toward the "Internet of Everything."