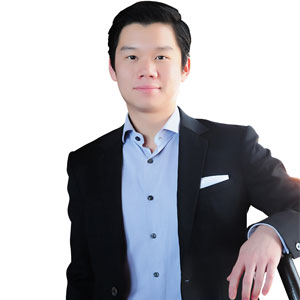 Na-pajra Umpudh, General Manager
Today, business processes are becoming more and more digitalized—trigging the requirement for applications and increasing the demand for servers and backup. Businesses around the globe are trying to reduce the IT budget making it difficult for the IT departments to satisfy the demands of servers through the traditional on-premise solution for servers or backup. This is where Cloud HM is carving a niche; the Thailand-based cloud service provider specializes in automated cloud servers and backup solutions. "On-demand infrastructure is the new 'need of the hour' with companies seeking cost-effective solutions to suffice their server demands. On-demand Cloud infrastructure eliminates the cost of ownership while providing the necessary computational horsepower required for the company," says Na-pajra Umpudh, General Manager at Cloud HM.
Being a part of the Benchachinda Group—one of Thailand's leading IT/telecom business group, the company offers enterprise-grade, an on-demand cloud service— built on the IaaS platform—which serves as a differentiating factor in the industry. By implementing an automated service portal, Cloud HM monetizes their services on a pay-per-use basis, allowing their clients to utilize the privileges offered by the company without any up-front cost or investment on infrastructure. Additionally, all the services are made accessible on a self-service portal which enables clients to leverage maximum utility of their investments. "We simplify the IT infrastructure of our customers, allowing them to manage more workload with a lesser budget," adds Na-pajra.
We simplify the IT infrastructure of our customers, allowing them to manage more workload with a lesser budget
Cloud HM ensures zero lead-time in delivering their services to the clients as the entire framework for the deployment of the products is pre-defined and ready to use.
The self-service portal offered by the company is yet another unique product, solely for the degree of customizability it provides to the clients—they can log in, manage, and control metric data such as CPU, RAM, and storage in real time. The service allows clients to schedule alerts for different time intervals and process parameters, allowing them to manage the utilization of CPU effectively. Email triggers and push notifications are used as alerts to monitor and make immediate changes. Cloud HM, on the other hand, provides back-end support for the troubleshooting of problems and conflict-management. A team of IT professionals manages the cloud to ensure that their clients do not face difficulties with configuration or functioning of services.
On-site cloud infrastructure needs constant monitoring to ensure a hassle-free performance; Na-pajra says that their customers no longer need substantial manpower to monitor the servers. What initially was a 5-6 person job is now reduced to 1-2 people occasionally monitoring the performance of their systems. By implementing an on-demand approach to the cloud services, Cloud HM has not only reduced the infrastructure burden of their customers but also has regulated the operating cost of servers. One of their clients—a leading property developer in Thailand— encountered the inevitable challenge of their servers becoming obsolete. They faced a dilemma of choosing between on-premise infrastructures and cloud-based infrastructure. Upon conducting a detailed analysis of their process parameters and costs for scalability, the client decided to take the cloud approach—joining hands with Cloud HM; the firm was able to move to cloud infrastructure, resulting in instant return-on-investment. Instantly, they were able to realize significant savings by changing to cloud processes," explains Umpudh.
Cloud HM offers high-security firewalls to protect all the cloud services deployed to their clients. To further strengthen their grasp on cloud services, the company is gearing up to offer auto backup and self-scaling cloud servers.