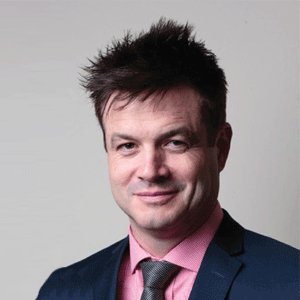 Benjamin Molloy, Division Lead & Cloud Solutions Architect
Many enterprises adopt cloud technologies to manage their applications and data efficiently without having to build and maintain on-premise IT infrastructure. Investing in the cloud enables enterprises to boost revenue growth, secure corporate and business data, speed up disaster recovery, and meet government compliance requirements. However, it is critical that companies develop a proper adoption and implementation strategy before proceeding, since cloud migration is a challenging process. The unexpected consequences of expedited migrations lead to cost, performance, and security issues. As experts in delivering hybrid cloud solutions for all businesses of all sizes, Consultel Cloud provides a simple, secure, and cost-effective platform for organizations to store and manage their data in the cloud.
Consultel Cloud is the cloud services division of Consultel Managed Solutions, a two-decade-old management consulting company. Consultel Cloud focuses on delivering cloud infrastructure to enhance business efficiency, productivity, and reliability so that they can compete in today's high-tech environment. "We can offer an easier path to the cloud, whether you want to offload virtual machines, create new applications, or migrate legacy workloads," explains Benjamin Molloy, division lead and cloud solutions architect at Consultel Cloud. Understanding that each business is different, Consultel Cloud takes into account a client's business direction and goals to offer a customized cloud solution that fit their needs. Additionally, Consultel Cloud follows a fixed cost model for its services to help clients budget accordingly.
We can offer an easier path to the cloud, whether you want to offload virtual machines, create new applications, or migrate legacy workloads
The company's success stems from partnerships with leading storage and cloud data service providers, which include NetApp, a market leader in solid-state storage technology, and global data center powerhouse, Equinix. Leveraging data fabric-ready products from the NetApp portfolio, including NetApp Hyper Converged Infrastructure (HCI), Consultel Cloud built its cloud platform inside Equinix. Consultel Cloud's platform provides customers with choice in cloud connectivity and the flexibility to scale seamlessly according to their business needs. "Our mission is to deliver value from the cloud to existing businesses and position customers to evolve to the next stage," says Molloy.
Consultel Cloud leverages NetApp HCI to provide access to more than 180 cloud service providers, including SAP, Microsoft Azure, and AWS. This infrastructure eliminates bottlenecks, guarantees data security, and provides access to any cloud. Within NetApp HCI, Consultel Cloud can manage mixed workloads, provide customers with the flexibility to scale up and down as needed, and guarantee performance. Consultel Cloud now deploys new environments for clients that are faster more cost effective than before. The company can deliver a proof of concept in days and has shortened deployment time for a new environment from seven weeks to four. Moreover, it also minimizes data migration time while ensuring that there is minimum downtime as well as zero data loss.
Molloy recounts how Adcorp, a full-service marketing and advertising agency, had approached Consultel Cloud for a data backup and disaster recovery solution. The client had legacy architecture that required many hands on deck to run it, keeping everyone extremely busy during business hours. The client needed to move to the cloud because the cost of running a second virtual data center was not feasible. Consultel Cloud assisted the client with the migration process and helped them save on infrastructure costs and increase productivity.
Starting from February 2019, Consultel Cloud will launch AI capabilities for the NetApp HCI to help customers tap into emerging technologies without having to implement and manage those by themselves. "We provide the benefits of a reduced management effort in the form of a competitively priced cloud service," concludes Malloy.