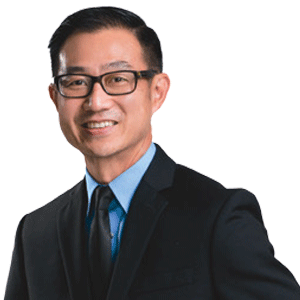 Yoon Kam Fei, Cloud Director
Cloud technology has evolved so much so that it can cater to the needs of most markets especially with its constant improvements in speed, security, and functionalities. Though the values of cloud to businesses are evident, many are still grasping with where and how to start the cloud journey and reap its full benefits. The constant use of technology and marketing jargons by the promoters of cloud are not helping either.
Businesses wish that cloud solutions can come in complete fixed-price packages with tangible benefits that are simple to understand; like a wholesome value meal in fast food restaurants. These packages must have products that work well together, all related services included, and charged on monthly basis as subscription. This will be great for businesses, especially small and medium-sized businesses (SMBs), who can then optimize IT to grow their own business instead on being constrained by buying and maintaining IT. The simplest to start is an all-inclusive PC package for staff to use, commonly referred to as DaaS, Device-as-a-Service.
This might sound like a no brainer, but this is not how the mainstream IT industry is set up. It has been driven by system integrators and resellers who sell products and services typically on a per deal basis with full payment upon deployment. It is quite different from the as-a-service charges based on consumption or subscription for cloud.
The more competent our resellers are, the easier it is for them to accelerate cloud adoption
As these resellers and system integrators are the primary IT touch points to businesses, it is crucial that they are enabled in all aspects first. "The more competent our resellers are, the easier it is for them to accelerate cloud adoption for their customers," says Yoon Kam Fei, Cloud Director at Innovix. He adds, "Innovix is well positioned to play this role. As a major IT distributor in Hong Kong, Singapore, and Malaysia, we are able to leverage our extensive reach of system integrators and resellers to make it happen. Just need some innovative approach".
Innovix made a strategic investment to form a dedicated team to develop cloud business in its markets. The transformation is not just on its resources. There are significant changes in moving from high volume supply chain to automated self-service, and from box fulfilment to value-added services. It has also undertaken the advisory role to its channel to be cloud-ready in areas of recurring business development, digital marketing, technical support, and business processes.
Through its comprehensive onboarding methodology, the cloud team at Innovix provides its cloud partners a step-by-step process to jump-start their cloud business. This is an important initial stage in the transformation journey. The idea is to help its resellers move from the cycle of product fulfilment, deployment, maintenance support, and product refresh, to cloud partners with more secure and recurring monthly revenue through their Everything-as-a-Service, XaaS, offerings.
"With some perseverance, plus the all-rounded support from Innovix, our cloud partners could potentially see triple the growth in their cloud business by the second year. They can also expect a solid and secured foundation for high double-digit growth of their recurring revenue in the subsequent years," adds Yoon.
With this firm belief, Innovix is fully committed in building a more solid foundation to accelerated cloud growth. By working closely with its cloud partners, it intends to make it easier for them to promote cloud more definitively to their customers.