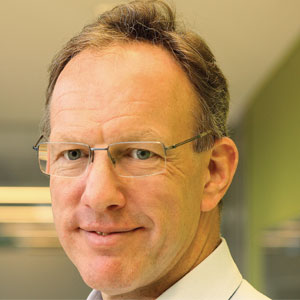 Nick Wilkinson, CEO
The screen of the laptop belonging to Mike Erickson, Manager of Cloud Services for Brunswick Corporation—a leading provider of recreation products worldwide—lit up as a mail came in. He did not expect an immediate response at such a late hour from the folks at Binary Tree, who were currently helping Brunswick Corporation traverse a tricky merger of an acquired company's Microsoft Office 365 tenant with their own. Given the pace of their acquisitions, Brunswick needed a quick, repeatable way to integrate new users into Office 365, and easily share domains or sync old and new email accounts. Having experienced a successful migration project with this partner earlier, Brunswick Corporation utilized Binary Tree's Power365 Software-as-a-Service (SaaS) solution to migrate 170 users from the acquired company in a full-fidelity, multi-pass migration, within a few weeks. More importantly, the project was a success due to Binary Tree's expertise in enabling cloud-based transformations in complex scenarios, and the dedication and support given to Brunswick's IT team.
Binary Tree, a Microsoft Certified Partner, enables end-to-end, low-risk migrations to and between Microsoft Office 365 and Azure Cloud environments for its customers. The company works closely with its customers in different scenarios of cloud migration, offering a range of products and services for each area. As was evident with the example of Brunswick Corporation, Power365 and related services delivered by Binary Tree helps customers migrate, merge, and transform their Office 365 tenants during merger and acquisition (M&A) activity. Power365 provides unified email domains, global address lists, and calendars, alongside high-velocity migration of mail, SharePoint sites, and OneDrive content.
Oftentimes we do in-depth environmental assessments for our customers and recommend solutions—involving our products and services in combination
Additionally, tools such as Integration and Integration Pro within Power365 allow tenants to coexist within the new enterprise, but for all intents and purposes, appear as one entity to the outside world—a unique advantage for large enterprises which have recently undergone M&A transitions or operate multi-tenant environments.
In fact, Power365 is one of the more recent ventures of Binary Tree, which has a strongly established foothold in the migration of IBM Notes and Domino platforms to modern cloud environments. Consequently, some of the customers undergoing such migration would also require their traditional applications to adapt to the new environments of Office 365. Binary Tree performs the future-proofing service in these cases by re-platforming, and in some cases, entirely rewriting applications to modernize their functionalities. "Often we do in-depth environmental assessments for our customers and recommend solutions— involving our products and services in combination—to help solve their challenges," explains Nick Wilkinson, CEO of Binary Tree. While the company delivers such solutions in an as-a-service model, Wilkinson notes that post-migration and mergers, many customers opt for a managed service model.
As a result, Binary Tree institutionalized the end-to-end management and monitoring of Office 365 and Microsoft Cloud environments in a standalone solution, Surround365. The solution involves a strong focus on ongoing user adoption and usage efficiency of Office 365's complete range of capabilities, with software coaching and training programs for users to enable efficient utilization. A remarkable synergy that Binary Tree shares with Microsoft ensure that the company stays abreast of the rapidly evolving technology encompassing Microsoft Azure and Office 365.
The company aims at providing a completely integrated suite of products and services to enable migration to those areas, especially during M&As, where IT teams are overwhelmed by the sheer complexity and short notice periods. "We have an established footprint in North American and European markets, and we've experienced significant growth in Asia as well. Looking forward, we'll continue the expansion of our products and services, strongly guided by our customers and their needs," concludes Wilkinson.