Why You Need to Embrace Cloud Storage in Your Infrastructure
By Regan Murphy, Senior Technical Evangelist, Microsoft New Zealand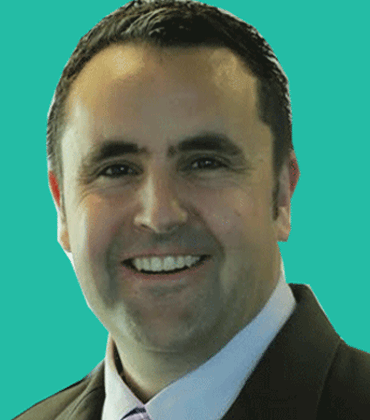 Regan Murphy, Senior Technical Evangelist, Microsoft New Zealand
On a recent trip to the US, I spoke to a colleague who said "I don't have a single client that doesn't have a storage problem." There is a reason for this – we are consuming storage at an ever increasing rate and it's putting massive pressure on our enterprise storage systems.
What is causing the Growth in Storage?
Email volumes are higher than ever, despite a dearth of products designed 'to replace email'. We're producing more content, with more multimedia components. We're capturing more and more data from our customers, and we don't really like to delete anything. Add to that the emerging trend of the Internet of Things (IoT) - which brings massive amounts of additional data - and it's easy to see how quickly your data can grow.
Add another Tray of Disks to the SAN
Just a few years ago the thought of having to add another tray of disks into the enterprise Storage Area Network (SAN) device struck fear in the heart of the IT Manager. Back then, a typical SAN disk cost about 10 times the price of the equivalent consumer disk making it a very expensive exercise. Raw storage prices have since dropped and per-disk capacitieshave increased so this has now become a much less fearful addition.
As an example you can now pick up a 48TB SAN from one of the traditional SAN vendors for as little as US$20K. A few short years back that $20K would have netted only an 8TB solution. The SAN costs don't end there however, you still need to power, maintain, and backup that storage. That's likely going to grow to five times that figure.
Archive Away
One of the potential solutions to solving storage growth is to archive, and/or delete. Deleting is not a popular option as many countries have regulations that prevent or restrict deletion as a solution, and users don't very much like that either.
There are some excellent archiving solutions around though, many of them built into existing enterprise backup or disaster recovery solutions. These tend to be great solutions for file or email archive, but struggle when we need to consider archiving other data sources such as databases.
Archives, without deletion, also tend to add to storage growth rather than reduce it. Near line archives are typically stored on cheaper disk arrays, while long term archival still tends towards tape.
Archiving can reduce the per-terabytecost of storage but it's not the only factor here – you'll also need to configure and adjust archive profiles, implement newer and bigger tape or disk solutions as your base storage grows.
Is Cloud Storage the Answer?
Cloud storage has some definite advantages; especially as it generally has a cheaper per-terabyte cost than enterprise storage solutions and has virtually limitless capacity.
Cloud storage is often not the answer by itself, however, but is more likely to be part of the solution. Unless you lift and shift your entire infrastructure to the cloud you'll likely continue to need that high-performing and redundant SAN, or other enterprise storage solution, on-premises.
Another option is to adopt a hybrid cloud architecture in which you make use of cloud storage for parts of your solution whilst retaining enterprise storage for the balance.
Email an Easy Target
Common questions about cloud storage relate to email. How much storage does your email system use? Do you have users limited to 5GB mailboxes and do you force them to "groom" their own mailboxes (a poor use of skilled employee time), or are you employing an integrated email archival solution?
With the rise in popularity of cloud-based email solutions like partner-hosted Exchange, or public cloud hosted Office 365, the opportunity to immediately relieve your infrastructure of email storage has never been easier. This makes email systems an easy and obvious target.
Backup and Disaster Recovery
Another relatively easy target is backup and DR. Most existing backup software will have a built-in option to use cloud as a target for backup devices, and there are dozens of solutions built on the cloud to choose from. Microsoft's Azure Backup, for example, can replace your disk or tape media and provide 99-year retention schemes for many on-premises workloads.
While you may not yet be ready to migrate your entire infrastructure, the cloud also provides an excellent alternative to running your own datacenter as remote DR site. In some cases, it can even be significantly cheaper as you don't need to pre-purchase capacity and can replicate to machines in an offline state consuming little more than storage costs.
Hybrid Enterprise Storage Solutions
The other logical place for integrating cloud into your current storage infrastructure is in file shares. There are already tiered storage enterprise SAN devices that can migrate data between SSD, SAS, and SATA tiers, depending on the frequency of access of the data. Now with the cloud, and an enterprise storage device like a StorSimple, you can add an extra tier – cloud storage to where your least frequently accessed data can be auto-migrated, freeing up space on the on-premises SSD or SAS tiers for your 'working set' of data.
Big Data, IoT
As enterprises start projects around big data analytics they are typically looking to the cloud. It is often easier to stand up, and expand, multi-server clusters in the cloud - and there often aren't plentiful supplies of those skilled in deploying and maintaining the software solutions required for these sorts of projects.
On the Internet of Things (IoT) front, the cloud offers increasingly well integrated, functional, purpose built solutions –both for collecting streams of IoT data and for analysing it in real time. I cannot imagine too many IoT scenarios that wouldn't incorporate cloud as part of the solution.
Yes, to the Cloud we go
Considering how the business world is flocking to the cloud, it would be fair to say that if you haven't already, it's near Inevitable that the cloud will eventually form part of your storage infrastructure. There is only so much room for expanding, upgrading, and maintaining your enterprise storage solutions. There are also many potential cost benefits especially in reduced handling of data or management of your storage.
So, what are you waiting for?
See Also: Top Storage Solution Companies