Why Digital Transformation is Driving Hybrid Cloud to Dominate in APJ
By Matt Oostveen, CTO- APJ Converged Platforms and Solutions Division, Dell EMC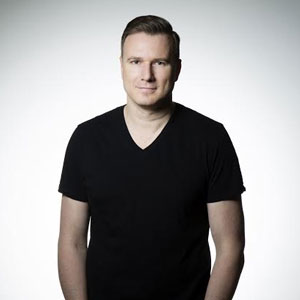 Matt Oostveen, CTO- APJ Converged Platforms and Solutions Division, Dell EMC
There is a winner emerging in the deliberation over which cloud model is the best fit for today's businesses. We're seeing it in global trends, as more than 80 percent of enterprise IT organizations are expected to commit to hybrid cloud architectures by the end of 2017 (IDC). Within APJ, IDC forecasts 70 percent of enterprises in SEA will commit to a Hybrid Cloud strategy (IDC).
What is causing this shift to hybrid cloud? Highly demanding, digitally-savvy customers are driving companies to transform as organizations seek new ways to connect and engage with their customers. APJ businesses, which operate within one of the most disparate regions in the world, with its markets at different stages of economic and technology development, are compounded by these shifting demands. The incentive for APJ organizations to transform with new technologies is high.
To address this challenge, businesses are looking to become more nimble, and this, in turn, is steering them towards a multi-cloud world. Companies that have a public cloud first-and-only strategy might find themselves unable to meet their customers' demands in the long-run. Conversely, companies that adopt a hybrid cloud strategy are implementing a 'best of both worlds' blend where they can keep core operations on-premise, scaling to the public cloud when it becomes necessary, giving them the profound freedom to manage transformation at a pace that makes the most sense for them.
However, there are specific risks when adopting new systems, transitioning to new solutions and more specifically, when moving their most sensitive workloads to the cloud. Hybrid cloud enables these businesses to be 'all systems ready' for a pay-as-you-go, flexible, scalability, while still protecting the core operations within existing architectures that have proven successful in the past.
There are three macro forces driving the uptake of this cloud model that are guiding the region towards digital transformation:
1. They Offer Resilience Against the Threat of Business Disruption
In the Digital Transformation Index (DTI) study sponsored by Dell Technologies, nearly six in 10 APJ organizations (58 percent) say they are uncertain what their respective industries will look like in three years' time.
Highly demanding, digitally-savvy customers are driving companies to transform as organizations seek new ways to connect and engage with their customers
Particularly, there is a growing concern about being disrupted by startups, who enter the market with fresh perspectives and new levels of efficiencies and awareness powered by modern digital capabilities.
With hybrid cloud computing, APJ organizations can take advantage of the ease of collaboration, lowered costs, and decreased time-to-market that cloud-based software development and testing can provide. It gives businesses the ability to handle unpredictable spikes in demand, as leaders can always choose to upscale in an instant. Operating in both worlds allow leaders to continuously tinker with the balance of computing resources assigned to on-premise infrastructure and public cloud to adapt to the uneven APJ environment.
It's clear that in-country public cloud infrastructure is critical in APJ. Three-quarters of survey respondents in research shared in 2017 by the Cloud Security Alliance APAC said that local cloud infrastructure is important for them (CSA APAC). Public cloud vendors have listened: AWS launched a new availability zone for Mumbai in June 2016 (AWS), while Microsoft announced the Seoul and Busan Microsoft Cloud regions in February 2017 (Microsoft).
2. Hybrid Clouds Offer a Sustainable Approach to Innovation
According to the DTI, disruption is necessitating investments in infrastructure while keeping the cost of operations lean. Seven in ten businesses are incentivized to invest in new IT infrastructure and digital skills, but only if there is no cost increase (Digital Transformation Index).
In a study by IDG Research Services carried out in conjunction with Dell EMC, hybrid cloud reduces overall IT costs by 24 percent, allowing organizations to relocate these savings into new initiatives that inspire innovation across the business. Furthermore, companies with more workloads on hybrid clouds experienced nearly 50 percent more IT cost reductions than those with fewer hybrid cloud workloads. Another study found that over three years, hybrid cloud users enjoy 67 percent in cost-savings over three years (Principled Technologies).
3. Enable the Region's Leapfrogging to Advanced Technologies
The APJ region has the potential to lead IT transformation in many areas, and it is already leading in some. IDC reports that APAC has the fastest growing robotics market, and it will soon become the frontline for IoT worldwide. There is a positive inclination in more than half (53 percent) of APAC organizations to use big data and analytics for their businesses. As many companies in the region were established relatively recently, they have less legacy infrastructure holding them back from making these leaps.
It is important to recognize that to support all these innovations in a rapidly changing environment, organizations need a flexible solution that can support these workloads in any direction the business needs to move. Hybrid clouds offer that enhanced agility.
With more than half (57 percent) of APAC companies reported to have a formal strategy for digital transformation in place (451 Research), hybrid cloud implementations can give them a competitive edge against their peers. Deploying and managing hybrid clouds has been increasingly simplified, especially with the advent of hyper-converged infrastructure solutions (Dell). It is clear that the stage is set for the APAC region to embrace digital and drive innovations for the world, and hybrid cloud can be that malleable path that companies can take towards that increasingly bright future for the region.