Voice in the Enterprise - are Communications Coming Full Circle?
By Pierre Samson, Vice President of Sales-APAC, Alcatel-Lucent Enterprise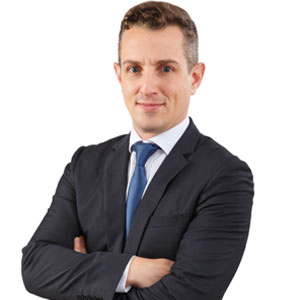 Pierre Samson, Vice President of Sales-APAC, Alcatel-Lucent Enterprise
With the wave of personal assistants in the consumer market, such as Siri, Cortana and Google Assistant, and new startups leveraging AI and analytics to build personal companions, it's becoming clear that we are moving towards a voice-controlled relationship with technology. It is all but given that these voice-activation systems will eventually make it into the enterprise environment, as the potential benefits could be tremendous in simplifying and automating activities.
But to move from the simple consumer-based use cases to providing a more voice-first environment in the enterprise world, a few things will need to happen.
The voice-first environment
Security will be critical if we are to have our enterprise systems relying on voice commands –should anyone be able to command critical equipment or systems just by speaking? The answer, clearly, is no. Privacy is another concern, and while the thought of giving voice commands seems easy enough, we need to think about this in context of regulations. In healthcare for example, are a patient's rights violated if these verbal commands expose the patient's medical information to third parties?
Banks are among those introducing voice authentication for customers to gain secure access to their telephone banking. While this may leave some customers a little concerned over the security of their account, my feeling is that it will follow the adoption cycle we saw in e-commerce where the initial concerns for credit card fraud needed to be overcome before we saw the meteoric rise in online purchasing.
Building effective voice systems
The most common use cases of the technology are primarily around voice response systems– whether from a call center perspective or those implemented in our cars and smartphones.
It is all but given that these voice-activation systems will eventually make it into the enterprise environment
But as many of us know from firsthand experience, these work marginally at best. Recognition and contextualization need to be refined through technological developments before we can realistically think about enterprise-wide adoption.
It's not just about recognition of the words either, it is about what to do with the words. Here is where cognitive engines and AI come into play. Some of the biggest players in the industry – for example Microsoft, with its open source cognitive recognition engine– can be leveraged to understand the context of the words. "How do I get to Woodlands Train Station?" may sound simple enough, but it needs to be put into context. Location awareness could indicate you likely mean the nearest station, but depending on where you were sitting, the answer could be Woodlands North or Woodlands South.
CPaaS and voice solutions
An interesting element that could tie in strategically with the development of voice-controlled enterprise environments comes from innovations in the traditional voice communication world. We are seeing the explosion of CPaaS (Communication Platform as-a-Service) in the enterprise, leveraging APIs to transform today's applications into voice-integrated solutions.
While we traditionally look at integration as things like incorporating voice and video services into existing applications – think of a banking application that allows you to move from an online application to a voice call with your banking advisor– I believe these will play a big part in that "voice-first" environment by leveraging CPaaS to communicate to applications and things.
But the way CPaaS or other platforms communicate with devices really needs to be standardized before we see rapid development of voice technology. Each of today's consumer-based voice-controlled systems have their own interfaces, own API integrations and, as with the historic "Beta vs. VHS" battle from decades ago, may lead to product obsolescence. Just as a consumer doesn't want to invest in the latest "smart coffee maker" only to find that the platform that controls it was just discontinued, an enterprise wants to ensure that investments they make in new technologies won't be obsolete before they are able to realize a return.
The best is yet to come
The good news is there are a set of technologies in the works to help minimize potential obsolescence. Frameworks like IoTivity are being developed to build a standardized platform. We are already seeing the value, benefits and rapid expansion of new voice applications for consumers. In the near term, we will see some of the basic use cases move into the enterprise. Longer term, as advances continue to be made in voice recognition, voice security and simplification/standardization in device connectivity, we will see more and more voice-first activities in both the consumer and enterprise world to help reduce complexity and improve our productivity.