To cloud or not to cloud? Is this the question for public sector organizations?
By Shae Howard, a/ Executive Director, ICT Procurement, NSW Depart of Finance, Service and Innovation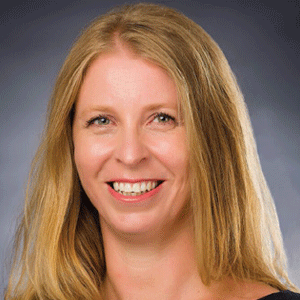 Shae Howard, a/ Executive Director, ICT Procurement, NSW Depart of Finance, Service and Innovation
For public sector organizations, we shouldn't be asking this question at all. The choice for cloud solutions is not a binary one. It isn't about whether governments should or shouldn't be using cloud. Government organizations recognize the business benefits of using cloud solutions and are keen to realize those benefits. We shouldn't even be asking if the choice is between private cloud or public cloud. In fact, the question we should be asking is how do public sector organizations choose the right blend of cloud solutions to suit their specific business requirements. This includes the mix of private and public cloud solutions as well as the mix of IaaS, PaaS and SaaS for different workload requirements.
Getting this blend right can be tricky. The market is constantly evolving and maturing with new products and solutions launched with stunning regularity. Government organizations are complex in themselves and even with best intentions, can be slow as they navigate risks associated with legacy footprints, procurement processes, cyber security, workload requirements, funding models and governance obligations.
To help drive the adoption of cloud services across NSW Government, the Department of Finance, Services & Innovation (DFSI) has recognized the power of a coordinated and aggregated approach to cloud adoption. Back in 2012, DFSI launched a data centre reform program that not only encouraged the consolidation of state wide government data centre assets but also provided a purpose-built government private cloud environment specific for agencies and other public-sector organizations.

Understanding that government agencies have different requirements; the program gave users the choice of either managing their private cloud environment themselves or taking it as a service via 3rd party suppliers also tenanted in the private cloud environment. It was recognized that agencies already use a variety of "cloud-native" SaaS solutions and need access to other 3rd party public cloud providers. The subsequent addition of common secure links between the government's private cloud infrastructure and the public cloud proved to be a critical in step in the use of hybrid cloud solutions across government.

While providing common infrastructure certainly helps government organizations utilize both private and public cloud for IaaS and PaaS related solutions, it also requires a coordinated and centralized approach to other considerations associated with cloud adoption. This includes the development of appropriate procurement and contracting models that make it simpler and easier for government organizations to consume cloud services. New cloud specific contracting terms have been developed in consultation with agencies and industry and will be piloted in NSW over the next 12 months. It also includes developing new funding models to help agency address the ever-present challenge of balancing opex and capex spend.

The opportunity for industry to help government agencies with their cloud adoption is two-fold. Firstly, industry can work with government on how to best manage risks associated with collecting and managing citizen data. Ramifications around citizen data breach shouldn't be underestimated. Understanding government legislative obligations and being prepared to work with them is key to faster commercial negotiations. Secondly, industry has the opportunity to help government agencies better understand the challenges and pitfalls in migrating legacy environments into the cloud. Recognizing that not all workloads are appropriate for cloud is critical. Through open and collaborative discussions, agencies can then make more informed decisions on what realistically can be moved to the cloud and just as importantly what can't.