Thoughts from the Frontline of the APAC Cloud Computing Market
By Eric Hui, Director of Cloud and Service Provider Markets, Equinix, Asia Pacific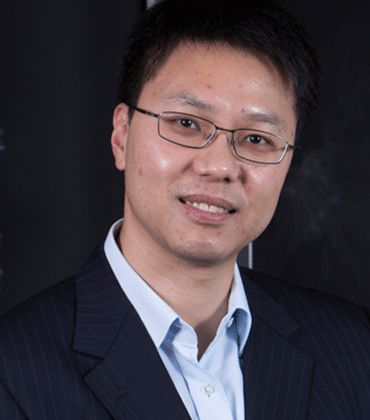 Eric Hui, Director of Cloud and Service Provider Markets, Equinix, Asia Pacific
In a market as fast paced and constantly evolving as cloud technology, it is little surprising that trends can change overnight or that CIOs are often left overwhelmed at having to strike the balance between keeping systems ticking-over and continuing to innovate. There have been some important changes in the market this year – some incremental and some major leaps – that I expect will continue to impact enterprise IT trends well into next year.
1. The continued quest for cloud based applications
There has been a big shift in IT consumption models for enterprises, with many CIOs aware of the benefits of cloud based applications and increasingly exploring Software as a Service (SaaS). The evolution of traditional licensed based software moving to the cloud has had an impact on the delivery of applications, and facilitated in the creation of application based user interfaces that can be accessed from a range of devices.
SaaS models are creating opportunities for enterprise CIOs to pick and choose the best applications for their market and to manage them through a single pane of glass.
I expect to see both hardware and software providers trying to tie in to the SaaS market, either by establishing reference designs or evolving software packages to become more demand subscription based.
There are now also more ways in which applications can be delivered, with certain platforms providing direct access to SaaS providers, bypassing the internet to alleviate security and performance concerns. For example, Office 365, which was available only via the Internet, can also be assessed now by private connections via Azure Express route.
2. Data structuring and customized analytics
With one of Hong Kong's leading insurance companies now offering tailor made rates to consumers who track their lifestyle via wristbands, data intelligence has become an integral part of new business models. As the number of channels to capture data increases, so does the pool of data that businesses can pull from to gain deeper insight.
With this, I expect data integrationto evolve beyond the traditional process of Extract, Load and Transform (ELT) to focus on storing, optimizing and processing data rapidly and reducing data redundancies. There will likely also be further developments in the field of customized big data analytics, for example search templates, dashboards or analytical engines specific for industry segments.
3. Not all clouds are created equal, but adopting a multi-cloud approach is a good equalizer
In the early days of cloud, enterprises would work with one cloud provider for one application, but over time these providers started to innovate at varying paces and offer different features. This led users to look at how they could integrate multiple clouds into a system to best suit their needs, which has led to the adoption of multi-cloud platforms. As redundancy requirements become more established, we see users exploring how to stream applications and data across multiple providers.
However, this interoperability requires orchestration to manage user traffic, know where to divert it to and know how to trace it. Companies will be looking for a central switching point that offers access to these clouds, and service providers will want to be part of an ecosystem where they can rapidly connect to enterprises and carriers. This makes orchestration across providers increasingly important, and hardware vendors are responding by creating solutions that can interoperate between cloud providers.
Security platforms in the cloud and cloud's role in security will be a focus for next year, along with how integrators can create a centralized billing for multi-cloud. With providers offering a bundle of services and subscriptions for their customers, they will have to work out how to measure and bill for these. With services coming from a range of vendors, CIOs need to make sure their selected service providers are capable of handling accurate and timely billing data.
4. Innovative hybrid cloud architectures
Hyper-convergence has gained ground in 2015. As solutions continue to shrink and come together, research suggests hybrid cloud architectures will continue to be explored by CIOs in 2016.
In the hardware market, hyper-convergence has led to smaller footprints and brought servers and storage together in one box along with additional new functions. On one side, enterprises are looking at how to best integrate legacy infrastructure with public cloud providers, while on the other some are exploring new equipment designed and optimized to work with cloud solutions.
For the latter, we are seeing more CIOs of small and mid-size enterprises focus on hyper-convergence, in particular 'cloud in a box' – integrated virtualization, storage and compute resources - that enable them to easily and nimbly migrate to the cloud. I will expect more hardware will list out specifications in regards to hybrid cloud architectures.
As ever, the cloud market may be difficult to pin down sometimes, but it sure is exciting to be a part of.