Navigating the Hybrid Cloud in 2018
By Andy Cocks, Chief Technology Officer, Dimension Data Asia Pacific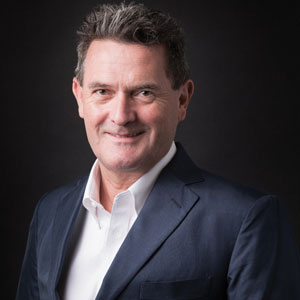 Andy Cocks, Chief Technology Officer, Dimension Data Asia Pacific
It's no secret that there are already billions of things connected to the Internet and service providers are always looking out for opportunities to plug in even more devices to the Information Superhighway. However, the Internet of Things (IoT) requires the cloud to work effectively, and the hybrid cloud is becoming the approach of choice driving mainstream business opportunities.
The hybrid cloud also seems to be Singapore's preferred choice for immediate access to scalable and robust computing resources; to help transform their business and to keep pace with opportunities and possibilities in today's less than kind market conditions. With cloud growing five times faster than the rest of the industry and growth set to continue to accelerate in the year ahead, CIOs need to understand who's moving the hybrid cloud cheese and how they can lead their organizations to ride the waves of disruption with a robust cloud strategy.
Some of the trends that will play out in 2018 include:
Customer Experiences and Business Outcomes can be Transformed with the Internet of Things
The Internet of Things will be a fundamental part of the conversation around digitalization in 2018. Its effectiveness, however, is contingent on the extent that clear business objectives are the focus from the outset. For example, the Infocomm Media Development Authority's (IMDA)'s recently unveiled Industry Transformation Map (ITM) which includes technology upgrades at the local heritage site, Kampung Glam, is expected to set the tone for Singapore's use of IoT for enhancing customer experience. IoT will enable raw data to be turned into information, such as heat maps which will enable retailers to understand how to catch a shopper's attention better.
Industry Skills and Talent Pool Continue to Shrink
The digital talent shortage will continue to grow, with increasing demand, particularly in software development.
CIOs need to combine knowledge of impending hybrid cloud developments together with their understanding of their organization's needs to define a roadmap for the year ahead
In Singapore alone, the Government has estimated that demand for Information and Communications Technology (ICT) professionals is set to rise to over 42,000 for the sector in the next three years, with software developers among the professionals that are in demand. This will be coupled with experienced talent gravitating toward providers of hybrid cloud solutions, instead of taking up roles within enterprises.
Hybrid Cloud Cost Containment will be a Pervasive Issue
While the perceived benefits of the public cloud are exciting to businesses, they are also coming around to the fact that it is proving to be more expensive than originally anticipated. Cost containment will be a key priority, and demand for service providers that can manage consumption charges through governance structures will grow.
Prominence of verticalized Hybrid Cloud Solutions
More industry-specific cloud solutions will come to market as smaller cloud providers look to differentiate themselves from hyperscalers and create a niche for themselves. Hybrid cloud offerings that deliver comprehensive solutions for specific verticals will emerge, covering everything from infrastructure to platform tools; for building new services without fear of compliance breaches.
Expectation for Service Providers to Deliver an Unified, Embedded Cybersecurity Posture across all Platforms and Services
If there was a silver lining to the WannaCry devastation, it was how there are growing awareness and acceptance for the importance of IT security today. Cybersecurity has become a growing concern in Singapore, with businesses and national agencies investing more resources to address the risks and strengthen defenes within cybersecurity ecosystems following news that cybercrimes in Singapore have nearly doubled in proportion between 2014 and last year as found by the Cyber security Agency of Singapore.
As we move into 2018, the assumption from organizations will be that hybrid cloud is secure. Organizations that appoint service providers to manage their IT platforms will expect them to enable an end-to-end security posture. To meet these expectations, providers should show an understanding of how technological changes expose new risks and how solutions can mitigate this.
Charting the Next Steps
If the outcome of the looming hybrid cloud is a downpour of positive possibilities, then that's one worth chasing. CIOs need to combine knowledge of impending hybrid cloud developments together with their understanding of their organization's needs to define a roadmap for the year ahead. With growing advances around the cloud, there will be many benefits in store if CIOs choose the right cloud strategy.