Moves to Tomorrow by Embracing Cloud and Mobile
By Anthony Wai, System Engineering Director, Asia Pacific, Aruba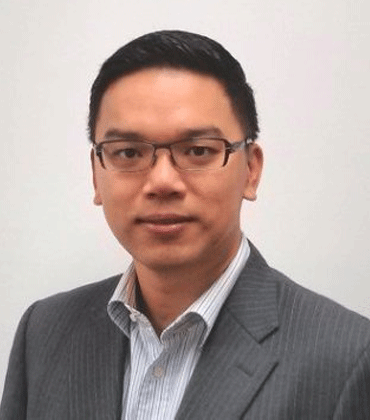 Anthony Wai, System Engineering Director, Asia Pacific, Aruba
With the BYOD trend and also the emergence of new devices, enterprises and their IT departments are facing revolutionary changes in this era of mobility. There has been a lot of buzz about the "tsunamis of change" hitting IT and enterprises. Talk of pivoting to the cloud, the growing mobile workforce and the Internet of Things (IoT) light up CIO conferences and generate big headaches for IT. However, if you are challenged with growing your business, all these advances can give you an edge. And in this period of turbulence, it is crucial for enterprises to stay competitive, so as to embrace the opportunities and ease the chaos with an integrated networking solution.
For today's enterprises, cloud-based services become mainstream that HR, CRM, emails, voice and video communications, data storage, point of sales and many other service-related systems are depending on the cloud. Meanwhile, mobile devices and apps make it easy for everyone for access cloud-based services, making smartphones and tablets all the more important at offices. We also have many other headless devices that connect to the wired and Wi-Fi network that require using mobile devices as a remote control to manage and interact with through the cloud. All these are reasons for enterprises and IT to embrace the cloud-based services and enable the pervasive use of mobile at work.
To truly succeed, enterprises have to think about the big picture. They have to think about how to move the business with the people forward faster than ever, and not just focus on rethinking networking. CIOs/CTOs have to think how tomorrow moves and take the lead to make changes that meet the demands of the #GenMobile in the new era of mobility, including
• Security and Access Control: In the new era, the entire end-to-end mobility infrastructure needs to have the same security and quality of service policies defined for cloud apps and mobile devices, anytime, anywhere.
• Goodbye Ethernet Port, Hello Mobile Context: Now, the identity of a user is no longer an Ethernet port number, but the new mobile context role of the user in an organization, the type of device they are using, the apps they have running on that device, and where the device is located, etc. Enterprises need to take all these mobile contexts into consideration to define policies before they allow a user network access.
• Define Your Network Users: With the new normal, every new networking project has to satisfy the requirements for mobility, and every mobility infrastructure has to satisfy the needs of #GenMobile tech-savvy users who demand anytime, anywhere connectivity.
With change usually comes opportunity. To take full advantage of these changing times, it is time to rethink enterprise networking. The shift to mobile-cloud has changed how we think about enterprise networking that businesses are no longer shackled to an outdated networking model defined by client-server computing. Using software programmability that extends across the network, enterprises can adapt in real time to the demands of #GenMobile. The new network needs to understands contextual information such as where the user is, what applications they are using, and what devices are connecting, it should also be able to assign and enforce policies based on a complete view of the end point (in the case of IoT) or the user so that the businesses can move towards the new digital workplace with speed, security and simplicity at the forefront. To summarize, it should be capable of:
Connecting hundreds of branch locations: With Software-Defined Networking (SDN), enterprises will be able to push intelligence to hundreds of access switches at these locations with a touch of a button. The days of manually configuring access points and switches are gone. Now enterprises can install remote access points in employee's home and switches at the branch locations without any manual provisioning done onsite, thanks to cloud-based provisioning of these units.
Wi-Fi calls: The existing Wireless LAN will start to serve a new type of traffic very soon Wi-Fi calls.This technology enables phone calls on your smartphone to use Wi-Fi instead of the cellular network. And good connectivity matters! Enabled by mobility controller, enterprises should then program thousands of access points with the push of a new configuration, and automatically have them identify and prioritize Wi-Fi calls to maintain call quality.
Protecting your Network from the Onslaught of Threats: The next generation network access control solution should be able to adapt to the states of the device, and place devices in a quarantine role until the security risk is eliminated. To help with the process, the IT department can offload the responsibility to the end users and to the programmable network infrastructure with mobile notifications to users, thus helping the enterprises to save time and operational costs.
Dynamically Interconnecting Things over Network: The Internet of Things can deliver smart spaces and make things more efficient and productive, however, they have high demands on enterprise networks and are not self-protected. It is therefore crucial to have the right set of network software controls to secure the Internet of Things.
It is never too late to know what you can do with the latest mobility solution, and in this era of change, do take the lead to know more to stay competitive!
Check Out Review Of CIOReview Magazine: Crunchbase, Glassdoor
Check This Out: CIOReview Overview, Muckrack