Digital transformation: Why e-Signatures are Essential in Driving the Transition to the Cloud
By Chandra Sinnathamby, Head of Document cloud –APAC, Adobe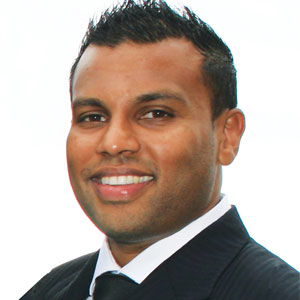 Chandra Sinnathamby, Head of Document cloud –APAC, Adobe
We've been saying for years that paper represents the past, while the future lies in the cloud, and with an Australian state government having recently used legislation to acknowledge the crucial role e-signatures will play in this transition, we're ready to see the process accelerate.
There are two main reasons for undergoing the process of digital transformation. First, trying to create a better experience for customers (or citizens in the case of government), and second, doing the same for employees. Digital documents play a vital role in accelerating this transformation, which is an important consideration as the sooner its implemented the greater the competitive edge.
It's no longer good enough to have a great product or service. The experience someone has with your brand influences their overall satisfaction with you as an organization (just as an employee's experience with internal processes will affect how they feel about their workplace). The impact of this enhanced commercially-born experience has been so significant that if governments want citizens and public servants more engaged with what they're doing, services need to be delivered in the same way and to the same standard that consumers have grown accustomed to at a commercial level.
Paper-based documents are a key contributor to slow processes for both government and business
The NSW Government recognized the important role digital documents will play in achieving this earlier in the year. The recent passage of the Electronic Transactions Legislation Amendment (Government Transactions) Bill 2017 in NSW Parliament proves e-signatures are rapidly becoming a key driver in the way Australian citizens interact with both government and the private sector.
The bill has the potential to deliver significant improvements in this regard by removing unnecessary prohibitions on digital transactions, aiming to reduce the almost 16 million transactions currently conducted in NSW via non-digital channels by 20 per cent in 10 years.
With most government documents currently ending in a wet signature, often followed by scanning and filing, this move can dramatically improve efficiency – prior to the legislation being passed, many documents in NSW were even required to be served 'personally or by post'. I'm sure you'll agree that's far from the most efficient way to run a state.
Paper-based documents are a key contributor to slow processes for both government and business – like wading through a pool when you should be sprinting down a track – and yet, according to IDC's Addressing the Document Disconnect report, 80 percent of document-based processes are still partially dependent on paper in some part of the process.
Fortunately, Australians are set to rapidly adopt e-signatures, with a recent study by Forrester projecting almost 100 million transactions will be processed via e-signatures in Australia by 2020. The Electronic Transactions Bill is designed to drive this, modernizing NSW laws by bringing them into line with existing and new digital technologies.
The Electronic Transactions Bill is a prime example of the kind of legislation needed to achieve a paperless future. Digital documents are a key tool in driving any organization's digital transformation strategy, and the more power we have to implement this technology quickly and securely, the closer we'll be to the paperless future we all want.