Deriving Maximum Value From the Cloud
By Pieter Bronkhorst, CTO, Hamilton City Council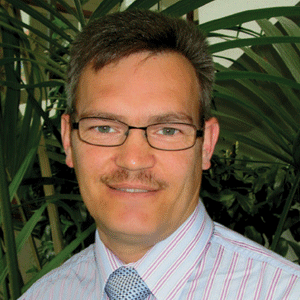 Pieter Bronkhorst, CTO, Hamilton City Council
The Cloud industry has undergone an evolution driven by new offerings and business models.
Today we look at Cloud and ask ourselves as Technology Executives, "Do we really know what cloud is?" This leads to even more perplexing questions of the why, how, when and where of Cloud. Cloud adoption has of late become more about the tail wagging the dog, cloud adoption driven by offerings rather than business need. So how do we change this as technology executives? By not starting with the technology!
"What is Cloud"
Cloud computing has become hard to define or label, at its very essence it is a way that technologies that puts your computing infrastructure for both hardware and software applications online with a consumption based charging model. Today you can almost term anything you do with technology with a cloud tag as you are bound to find an offering that covers that area.
"Is Cloud right for us"
Searches of LinkedIn reveal thousands of articles on the "X reasons to go to the cloud", of which most cite either technical functionality or one or the other hype cycle. Key points addressed in these articles are, reliability, agility, scale, flexibility, which are all valid arguments for the CIO or CTO.
What many of these posters fail to address is the grounding of their argument in the notion that technology is an enabler of the business. The question of "Should I go to the Cloud?" has to be measured against "how will Cloud achieve the following business outcomes":
• Empowering Employees to deliver business outcomes
• Creating digital customer centric outcomes
• Optimisation of business operations
•Creating new services and business opportunities through technology
Understanding the business outcomes will lead you down the path of understanding the organisational problem or opportunity, which will ultimately lead to discussing cloud technologies as options, not starting with cloud technology and finding a problem to solve.
Privacy should be the front of mind regardless of the cloud journey of the business
"So how do you do Cloud"
Cloud adoption requires a strategy that is delivered through culture change in your organisation! A culture that embraces change will be required when adopting Cloud as it is evolving while you as an organisation try to align with it. People should be at the front, centre and back of Cloud adoption.
The organisations purpose and vision should be one that the Technology Executives can relate to and enable; lacking this clarity you too often find technology led business transformations that the business grow to dislike. I cannot overemphasize the fact that technology is a business enabler, it isn't the business.
"What defines a cloud organisation"
How does your organisation want to look like internally and externally? How does it want to interact with its customers? Understanding the identity of one's organisation is the key aspect that defines a Cloud Organisation as no organisation can ungrow its roots.
Traditional brick and mortar organisation will for many years be challenged in their digital transformation by the origins of theircurrent business model. This can be overcome and sped up through strong leadership and culture change.
New start-ups will form their identity and are better placed to adopt the "Cloud Native" business and technology model; but will be need the ability to be more iterative as they adapt to the learnings of its changing operating model.
"Which Cloud is best"
Putting aside debates citing services, adoption rates and market share, it all comes down to one question. Does the one you select enable you to achieve your business outcomes?
If your selected cloud service enables your business outcome and aligns with your organisational strategy then congratulations you have chosen well. If not do not despair as the Cloud services enable ease of portability and you no longer have to be locked in.
"What really matters once in the Cloud"
The saying goes that "nothing is more certain than death and taxes", I would insert Cloud Consumption Billing and Privacy in there.
The Cloud world impacts the P&L's due to its varied consumption cost compared to fixed on premise costs normally capitalised, creating a cloud financial management plan as costs are immediate will keep the CFO on side.
Privacy should be the front of mind regardless of the cloud journey of the business. Cloud enabled business information could span many legal jurisdictions and they are all differ. The recent GDPR legislation has placed significant industry focus on European citizens information, however local privacy legislations still seems to be neglected. Strong information leadership on the cloud journey will minimise this risk to the organisations.
Technology Executives will need to closely align themselves with the business executives to ensure the business directions is one that is enable by the best combination of technology and business purpose to derive maximum value for the organisation, whether that is customer outcomes, return for investors or community outcomes.