Cloud Sprawl
By Rob Glickman, VP-SAP Cloud and Line of Business Marketing, SAP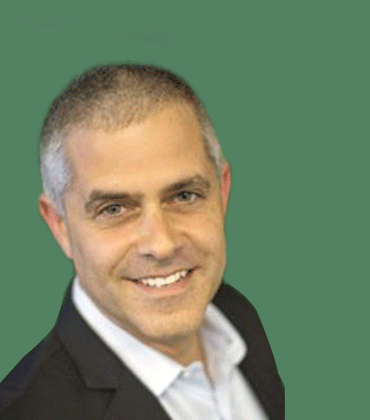 Rob Glickman, VP-SAP Cloud and Line of Business Marketing, SAP
The familiar story goes something like this:companies just like yours using increasingly outdated software needs to solve Task A, and selects a specialized SaaS solution to close the gap.Very soon Task B comes along and poof there's another cloud solution designed just for that! Great.Then Process C needs a "better way" and, wouldn't you know it a free trial for another SaaS Solution is a click away and before you know it, "cloud sprawl" is in full swing.
"Senior leaders who collaborate across shared business priorities, and embrace cloud solutions as a simpler way of doing business can reduce the chances of cloud sprawl"
"Cloud sprawl" is the phenomenon in organizations in which multiple cloud solutions are running without really talking to each other. In the race to innovate and stay ahead, business leaders have more control now more than ever over the software they buy and use. Thanks to cloud computing and the proliferation of SaaS, anyone in a functional team can click and subscribe to online applications to track deals, manage budgets, service customers, and collaborate across teams, onboard employees and so on with no big budget required. In fact, research firm IDC forecast that business technology buying power is shifting from CIOs to CMOs, CFOs, VPs of sales, and other line executives, with spending expected to grow from $236.6 billion in 2012 to $330.7 billion by 2017.
While this new reality of how we try, buy, and use software has no doubt been a tremendous boon to business, the ease of adopting SaaS applications has created an emerging, more complex challenge lurking to severely impact the bottom line.
"Do These Clouds Make Me Look Fat?"
With the ubiquity and (finally) the convergence of cloud computing, social networks and mobile, customers now to engage with businesses seamlessly across multiple channels. They want to pick up where they left off from one channel to the next, and expect the company to know them, remember what they care about, and treat them (and their data) with care.
A recent study conducted by TBR Research and SAP found the average company using cloud services has cloud for 3 different business functions, and within each business function, half of the companies have multiple applications for the same function. The number of cloud applications increases as customers demand more services, which in turn drives up costs and the complexity to serve the customer. The use of redundant applications across functions causes segmentation among the workforce, affecting productivity and operational efficiency.
By piecing together multiple applications for similar functions, organizations are creating and paying for self-inflicted roadblocks to operational efficiency and hampering their own growth as they attempt to navigate multi-application environments.
Often times, a SaaS application designed for one functional area, say for CRM or HR, cannot properly address the holistic customer experience that is now cutting across all edges of the business. Multiply this issue across the business and what remains is a spider web of cloud applications that intersect both within and across functions, creating a surplus of redundant cloud apps that are not integrated, governed, regulated, or strategically monitored by IT.
With customer data compartmentalized across the company in multiple applications, the lost cross-sell and upsell opportunities shine like a bright light on this issue and become a matter of sustained competitive advantage. For many organizations, this reality becomes the clearest sign that cloud sprawl has taken a toll on the organization's ability to stay agile and compete.
Stop the Bleeding: Integrate and Collaborate
The TBR study revealed increased collaboration between both differing business units as well as collaboration between business units and IT as the most critical strategy for mitigating the effects of cloud sprawl. While cloud is not the silver bullet to perfect business processes, integrating cloud applications drives cross-team collaboration, which ultimately leads to improved business processes. Further integration improves visibility, and also gives companies a broad data set on which to run analytics.
Perhaps most notable, integrated solutions help foster company-wide collaboration to help address both IT and LOB needs, which in turn will help avoid disruption and maximize investments.
Get Ahead of the Sprawl
A cloud first mentality starts at the top. Senior leaders across both IT and the business who collaborate across shared business priorities, and embrace cloud solutions as a simpler way of doing business can reduce the chances of cloud sprawl. The good news is that the increasingly hybrid technology landscape is now the norm, and these issues of cloud sprawl and the need for integration is front and center, especially in larger organizations. Software vendors are providing integrated cloud solutions to avoid the cat and mouse game of chasing down a siloed approach to innovating in the cloud.Thirdparties such as system integrators, VARs and cloud managed service providers with industry and business-process experience are shifting their focus to build bridges between business units and IT to achieve an integrated cloud strategy, as are the developer communities who build, extend, and create new cloud applications via open cloud platforms.
Have cloud applications sprawled across your organization? We'd love to hear your experience.
Check Out Review Of CIOReview Magazine: Crunchbase, Glassdoor
Check This Out: CIOReview Overview, Muckrack