Cloud Drives Disruptive Thinking and Innovation in the Enterprise
By Matt Allcoat, Head of Solution Design, Asia, Middle East and Africa, BT Global Services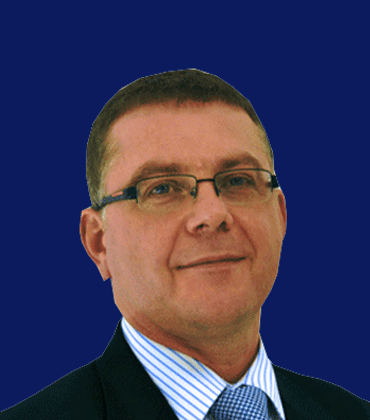 Matt Allcoat, Head of Solution Design, Asia, Middle East and Africa, BT Global Services
Disruptive thinking has changed the world. Lately, we have seen the rise of a new breed of companies such as Uber and Airbnb, which have fast-growing businesses around the world yet own virtually no capital assets. Global giants continue to transform themselves and revolutionize the market such as Apple, which today has a huge music business. In Asia, we have seen Alibaba diversify from e-commerce into film and media.
Businesses these days don't just want to be innovative, they must innovate. But what is holding them back? As companies mature, they are faced with big challenges – they worry about risk, shareholder expectations and protecting the revenue. In the end, it's just business as usualand nothing changes.
The road to innovation gets tougher when the would-be innovators start to think of the technologies involved to go on that journey. In reality, enterprises today face a huge headache with a tangle of standalone cloud services that take up too much resources and frustrate employees and customers.
So where can change begin? Working closely with companies across different industries, we have seen how the cloud has transformed their businesses.Increasingly, companies understand that there is a lot ofpotential innovation in the cloud, and thisopens up new opportunities to grow the business and even save cost. The ability to bring new capabilities online quickly and cheaply is real.
The trend is moving towards integrating multiple clouds services into one, which companies can manage and optimize. This approach called the Cloud of Clouds is the future of the enterprise cloud. With this approach, gone are the old days of designing and building a new application from scratch, including lengthy procurement of hardware and software. With Cloud of Clouds developers can get new applications and complete solutions to market at unprecedented speed. Now they can integrate their custom code with best-of-breed cloud services components, including off-the-shelf applications and total solutions.
This gives companies a huge choice from generic enterprise solutions to highly specialized industry-specific services. In addition,they can easily switch cloud services on and off in days, or routinely turn up or down the volume to meet seasonal demands. This is how Cloud of Clouds is enabling disruptive thinking among enterprises today.
With a Cloud of Clouds approach,individual business units can buy cloud services based on their requirements. This also allows easy and secure consumption of internal services and external solutions from multiple vendors and partners. The key is the quality of user experience, and this is why the choice of cloud services depends a lot on the quality of communications network.
Cloud of Cloud is indeed a reality today combining centralized management system, IT integration skills, and global network and professional security expertise. It has recently been described by an analyst as the "secret sauce" for integrated access to multiple cloud services. Clearly, when enterprises need their people to collaborate easily anywhere and anytime in a wholly secure way, it is possible with Cloud of Clouds. In future, no business will be successful unless it makes the most of the cloud, and good preparation starts now.
Check Out Review Of CIOReview Magazine: Crunchbase, Glassdoor
Check This Out: CIOReview Overview, Muckrack