The Power of Elastic Decentralised Teams
By Pedro Sttau, Group CIO, iCar Asia Limited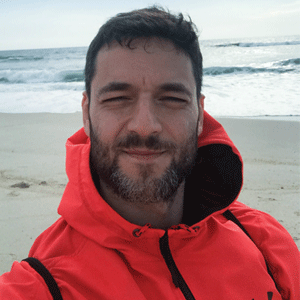 Pedro Sttau, Group CIO, iCar Asia Limited
What constitutes a team? Is it a group of people sitting in the same place taking directions to deliver a specific scope of work or a group of people bonded by a common purpose and working together to fulfill it?
The Status Quo
The problem with the traditional way of looking at team resources is that it is not focused on the right outcomes. The reason to have someone in your company is for this person to contribute to making a service or a product better for customers, with the eventual result of increasing revenue for the organisation.
The simple act of showing up for work does not guarantee in this desired outcome. In fact, most people would be surprised at ineffective someone can be despite sitting at their desks the entire work day. The comfort of seeing staff sitting down staring at a computer is nothing but an illusion. Productivity can't be measured by perceptive input.
A New Paradigm
Try to look at IT Human resource management the same way our industry is beginning to look at cloud computing. Companies like Google are now moving into a new paradigm where infrastructure operates in a serverless state. This does not mean that servers have evaporated. What is means is that the infrastructure from a physical standpoint matters less next to its intended purpose and outcome.
Thus where a server is located and its technical specifications are important in relation to what they are intended to pursue: faster loading times for users, reduced downtime, smoother deployment work flows, and so on. How great would it be if we were are able to achieve great performance in infrastructure without having to worry about the hardware?
This is exactly where we are headed too.
To fully understand the journey, we need to be able to separate "what something is" from "why it exists".
The Purpose of Something is What it Does (POSWID)
Just like a server, there is a purpose and an outcome tied to a software engineer working for a company. This engineer's job is to create software that will provide value to internal or external customers; this constitutes "the why". Who this engineer is, their age, gender, nationality, political beliefs, religion, the amount of time they sit in front of a computer, are "the what".
The problem with the traditional way of looking at team resources is that it is not focused on the right outcomes
The value of this Human for an organisation is intrinsically connected to the why and disconnected from the what.
Culture does not require headquarters
Amazing work cultures are driven by the human struggle to make a difference, and this desire does not require a shared office space.
There is a misconception that culture is something that can be wrapped around a strategic initiative, a plan that a group of people can put together to transform the mind-set of their employees to drive a surge of productivity and innovation through the company.
This is not the way great company cultures are created. Culture is something you become as a result of having a common shared vision and doing many small things right along the way to fulfill that vision.
Remotely allocated team members can share common ground and a sense of purpose that binds them together to fulfil the mission of a company.
Communication
Bringing people together is difficult. The same challenges that exist in traditional workforce structures also exist in remote teams, such a productivity challenges, missed deadlines, lack of meaningful collaboration within teams. In both cases, the quality and the context of communication is key.
It is important to examine why communication exists as opposed to what it is. In this context, communication, it its purest form, exists to help get things done. Anything that requires more than one interface to be executed requires collaboration and collaboration demands communication.
If we strip away all artificial processes that we feel need to be put in place for effective communication, we are left with a raw innate mechanism that consists of a series of output and input messages to achieve a desired outcome.
What is critical here is to be able to define very clearly what that ideal outcome is, why it needs to happen and who is responsible for the execution. Communication between Humans will happen naturally. It does not require corporate governance protocols.
So what constitutes good communication?
Specially between remote team members, the closer it is to its raw native form the more efficient it is. Email for example does not provide a good native communication experience, its passive in nature, it also holds certain sense of permanence and formality that is not conducive to a more relaxed assertive tone that is always present when Humans are in a collaborative "Flow state".
Tools such as Slack offer a more natural way of collaborating as it replicates a dynamic informal environment that is more conducive for efficient collaboration.
Great communication is about defining the purpose early on, who needs to be involved. We simply need to provide an ecosystem where this can happen naturally.
It's worth it and it going to be inevitable
I have seen truly magnificent products built by internal and remote teams collaborating together, different nationalities, languages and religions all blend in a single culture that is driven by a common purpose: the Human desire to create something where there was nothing before.
It is this desire that will drive the future of collaboration, not shared office space.