Cloud Telephony - Enabling Business Transformation in the new Normal.
Lam Pang Ngean, Director at Axiom IT Solutions Pte Ltd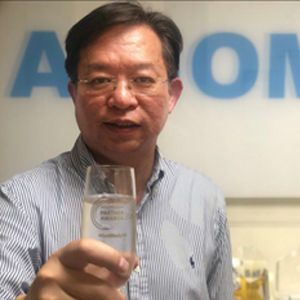 Migration to cloud started in the last decade. However, Voice Cloud adoption has been a laggard. Though the technology has been available for quite some time, many businesses do not see the need to change, as their long invested, timeworn on-premises PBX continued to work beyond the expected lifespan of the equipment.
2021 will not be the same; the working environment has changed due to COVID-19. Businesses need to equip their staffs with a phone system that allows them to place/receive customers call from anywhere as they toggle their working location between home and office. The workplace may need to be redesigned to meet new work arrangements. Old PBX may become irrelevant and a phone system that is not dependent on user's physical location is needed. Clearly, Cloud Telephony is the answer to this.
In the last 9 months, we have seen an unprecedented spike of digital transformation including the use of collaborations tools, online meeting, video conferencing, and group-based communication services. 2020 forced businesses to adopt new technology due to unforeseen circumstances. Now, even the most change-adverse person may be getting used to the new ways of communication.
Though voice traffic might have reduced over the years due to the convenience of messaging, it is still an indispensable part of many businesses. Companies need to have a business phone number to look credible with many customers still preferring to speak with their vendors. Useful features like Auto-Attendant, Line Hunting, Call Recording, continue to play an important role in many businesses.
From a technological perspective, voice is no longer a standalone service.
It is now part of a collaboration suite. Microsoft and Cisco have included cloud telephony as a basic function of their collaboration tools, along with chatting, file sharing, conferencing features, etc. Speech Recognition, Text to Speech and Voice Analytics will only make the solution even more interesting and useful.
However, implementing Enterprise Voice requires specialized knowledge and skillsets. Not every business possesses the relevant resources to implement this. Understanding this challenge of our customers, Axiom IT Solutions has pre-integrated our Axiom Teams Connector with Microsoft Phone System in the Cloud to offer an end-to-end cloud PBX solution with ready PSTN connectivity and number retention. We remove the technical complexity for the integration works and tedious Telco processes to make adopting Cloud PBX service simple for our customers.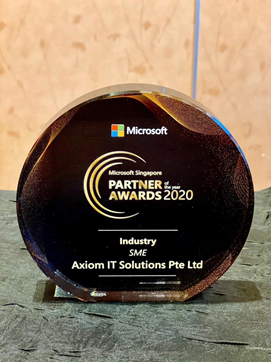 Our offering prides itself on its ease of use. It does not require any equipment at the customer's site and the complete solution can be setup remotely, even during a lockdown period. A typical 3-month project can now be reduced to 3 weeks. Our cloud solution is highly scalable and charges based on subscription. This allows customers to maximize cashflow for their business in these challenging times and pay as you use. We even provide free local calls in Singapore to reduce their operating costs.
The change in environment, users' behavior, availability of technology, simplicity and affordability are positive factors that attributed to the naturally accelerated adoption of Cloud Telephony. 2021 will be the year that we see Cloud Telephony elevate Enterprises and SMEs to adapt to the new normal and to greater heights.
About the Author
Lam Pang Ngean started his career as a R&D engineer in Fujitsu's Communication Software Development Centre in 1991. In these 3 decades, he developed solutions related to telco voice services and has witnessed the evolution of enterprise voice from traditional analog system to the latest business collaboration cloud for Enterprise and Telco. He has in-depth knowledge of Microsoft Teams Calling and Cisco Webex Calling (previously from BroadSoft). As a director in Axiom IT Solutions Pte Ltd, he spearheaded the Axiom Teams Connector service in Singapore and the region. Axiom IT Solutions Pte Ltd was awarded Microsoft Singapore Partner of the Year 2020 for SME Industry achievements.