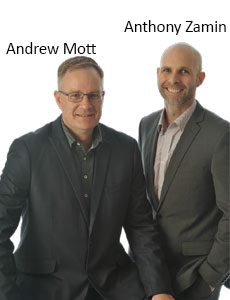 Andrew Mott, Director and Anthony Zamin, Director
As technology's old world order gives way to new, the move to cloud is top of the mind for organizations, both big and small. To achieve seamless cloud migration, organizations today need a deeper understanding of risk management and security, the management of-multi-cloud environments, cloud spend, and IT processes. Although these tasks may appear to be simple, a majority of the companies lack resources or ability to keep pace with ever-changing technologies and address the challenges in cloud implementation. While organizations look to leverage cloud to improve their business operations, a professional consultant that thoroughly understands the nuances of implementation of SaaS licenses, trending tools, and has immense knowledge on maximizing ROI from the very complicated provider-specific services becomes essential.
This is where Nxt IT Solutions proves its mettle with professional excellence, seamless commercial IT solutions, and advisory services that help customers achieve seamless cloud migration. Established in 2014, Nxt IT brings together the combined experience of Anthony Zamin and Andrew Mott, directors of Nxt ITSolutions, to provide an integrated and consultative approach to the cloud journey.
. "Our ultimate objective is to provide the most professional level of service and support to commercial and enterprise clients throughout Regional NSW and ACT by adopting a 'we care' attitude," states Zamin.
Our ultimate objective is to provide the most professional level of service and support to commercial and enterprise clients by adopting a 'we care' attitude
One of the main challenges of clients addressed by Nxt IT is data security and risk management during cloud transition. To this end, the company conducts risk assessments for clients before migrating to the cloud. "We educate and train our employees on best practices and take additional measures to secure critical data," explains Mott.
As enterprises move their applications to the cloud, oftentimes, they end up overwhelmed because each cloud provider comes with their own toolsets, rules, and user demands. The multi-cloud environment can ultimately pull enterprises into a pit of complexity, confusion, and escalating cost. "Nxt IT believes that no technology negates the need for good design. Planning and managing a cloud implementation is a careful balance and will determine a successful migration," states Zamin. To achieve this feat, the company has trained its staff on the tools, solutions, and innovative technologies to ease the burden of managing cloud and multi-cloud complexity.
Nxt IT also overcomes the issue of managing cloud spend by monitoring the daily and hourly costs based on data from cloud providers.
. "We set alert thresholds when our clients hit critical budget levels and we take the time to understand every cent on their monthly bill to achieve the highest cost efficiency," elucidates Mott. To increase security and lower total spend, the company believes in providing deeper visibility into their entire software schedule through real-time monitoring. Through their robust services, Nxt IT helps organizations manage their IT operations while providing a path to greater insights, cost-effectiveness, transparency, and compliance.

To give a clear picture of their cloud services, Zamin cites a case scenario of one of the oldest and most experienced agricultural fund managers in Australia. Aging infrastructure and ongoing IT difficulties at their firm were preventing consistent delivery of reliable services. As they embarked on the journey of moving legacy infrastructure to Azure cloud, Nxt IT was their partner of choice. Nxt IT collaborated with them to design the new cloud architecture to help facilitate the migration to the Azure cloud platform. En route the transition, Nxt IT conducted system audits and consultations with the customer to define requirements for the foundational cloud infrastructure. The successful migration was completed in just three months, with significant improvements in platform reliability and performance. Most importantly, the change led to significantly improved end-user satisfaction.

Nxt IT is currently making huge investments in Azure's recent general release of Windows Virtual Desktop Services. "We also intend to expand our geographical footprint outside of NSW and ACT and revolutionize the space through our comprehensive IT solutions and services," concludes Zamin.

- Selena James
December 09, 2019