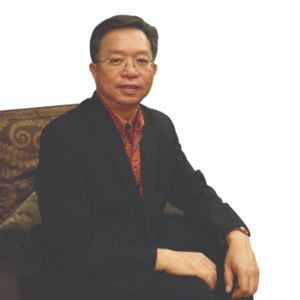 Lam Pang Ngean, Managing Director
Recently, Microsoft signaled the end of Skype for Business Online by July 2021. Consequently, many of its users are now shifting to Microsoft Teams, a unified workplace communication and collaboration platform that combines persistent workplace chat, video meetings, calling functions, file sharing, and application integration. It allows business users to call landlines or cellphones using the same app. In fact, Microsoft Teams is the fastest growing business app in Microsoft history. It has gained a lot of traction in the past months for its collaboration capability and its ability to marry traditional PSTN calling with VoIP technology. However, this PSTN calling mechanism is not available for users in the APAC region. Enter AXIOM IT Solutions Pte Ltd, a company that has already made a splash in the cloud services arena in APAC, and now moves on to conquer the enterprise collaboration side of it. The company offers AXIOM Teams Connector to bring the benefits of seamless PSTN connectivity to users in APAC. "As a complementary solution enhancing the value of Microsoft Teams, AXIOM Teams Connector benefits all Microsoft Office 365 users," says Lam Pang Ngean, Managing Director of AXIOM.
AXIOM launched the Teams Connector earlier this year in Singapore, Malaysia, and Hong Kong. This innovative cloud-based solution connects Microsoft Teams and Phone System to the PSTN with local DDI (Direct Dial In) numbers. The Teams Connector enables calls between Microsoft Teams and local telco networks with their unique business phone number. "Our clients can replace their on-premise PBX system with Microsoft Office 365 to strengthen the communication with their customers, resulting in better outcomes," adds Lam.
As a complementary solution enhancing the value of Microsoft Teams, AXIOM Teams Connector benefits all Microsoft Office 365 users
"Everything is in the cloud, and there is no on-premise equipment needed. This makes the complete solution affordable, easy to implement, and scalable."
The AXIOM Teams Connector has many other benefits. For instance, it allows clients to use Microsoft Teams to reduce international call charges when traveling. Additionally, it eliminates the need to purchase on-premises phone system and offers greater accessibility, thus saving time and cost. The solution results in improved business continuity for enterprises and small and medium businesses. The popularity of AXIOM Teams Connector has led many distributors and resellers across the region to approach AXIOM for partnerships.
The unique features of the AXIOM Teams Connector have earned the company a thriving clientele. Among those to benefit from the solution is Servo Dynamics Pte Ltd, a Singapore-based industrial automation and control solutions company. AXIOM Teams Connector enabled the company to cut down on several hundreds of International Direct Dialling (IDD) roaming charges significantly. Moreover, it also plays a vital role in improving collaboration among the company's employees, thereby making the work more productive.
AXIOM embarked on a journey to provide Microsoft cloud solutions in 2011. Throughout the nine years, the company has helped a plethora of clients with cloud adoptions in the course of their digital transformation journey. AXIOM was even awarded the Microsoft Cloud Partner of the Year for Asia Pacific Region in 2013 and Singapore Microsoft Cloud Partner of the Year in 2013, 2014, and 2017, respectively. The company is run by a highly-experienced team that has in-depth knowledge of voice technology, signaling protocols, infrastructure, and a full suite of Microsoft Office 365.
AXIOM will soon add a call recording feature to its solutions to deliver greater value to its clients. The company has further planned on adding artificial intelligence (AI) to enable user identification, authentication, and sentiment analysis by voice. Besides, AXIOM is also working on allowing messaging to other platforms such as WhatsApp and WeChat. Backed with its unique offering, AXIOM is rapidly expanding its reach across the APAC region.